Oral health is an important part of good health and well-being. It is vital to maintain dental health in order to prevent severe dental problems later.
Some of the common dental problems that children and adults come across are tooth decay that later turns into cavities, broken teeth that maybe the result of an accident, or other severe dental diseases such as Periodontal disease. The immediate cause of the above is lack of oral hygiene.
Dr. Galan's dental health care which involves dental diagnostic treatment and services are open for patients who belong to all age categories. Her main goal is to let you achieve a healthy, functional, and attractive smile.
Her mission is to provide superior dental care and is passionate about improving oral health care for our community.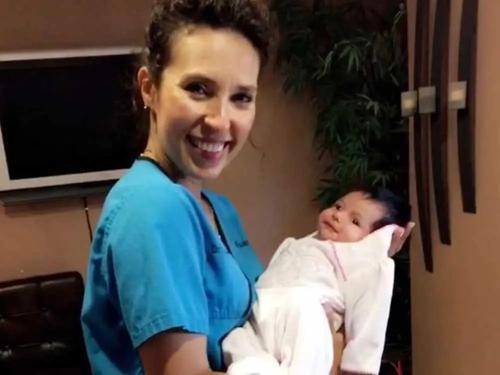 Pediatric Services
It is great to watch children have a beautiful smile. We believe that children must develop good oral health habits at an earlier age in their lives and hence baby and toddler dental care is very crucial.
The services that we provide
Initially, the patients will be taught how to brush and floss their teeth properly. Children's dental care would begin by monitoring their biting habits and by conducting fluoride treatment.
Here are some of the services that are provided for your children:
Preventive dental care.
Regular oral cleansing and examination.
Fluoride treatments.
Assessment of pediatric jaw growth.
Emergency treatment.
Provides dental filings.
Inserting an athletic mouthguard for children who actively play sports.
Providing dental sealants to prevent bacterial growth.
Dr. Galan believes in concreting commitment to her patients and ensuring that they treated in a comfortable environment. Pediatric treatment is conducted in a pleasant space. The Dentist San Jose is committed to providing excellent services while maintaining a personalized approach.
To know more about the services, schedule an appointment with Dr. Galan.
Adult Services
Broken or discolored teeth can affect one's self-esteem and decline their confidence among others. An attractive and healthy smile can indeed go a long way.
Some of the common dental issues that adults may come across are problems with their gums and teeth. The major threats are gum disease and tooth decay. It is estimated that about nine out of ten adults in the US have tooth decay and about one out of four have untreated tooth decay. Untreated tooth decay can in time lead to pain, infection, and difficulty to speak and eat.
Here at Dr. Galan's practice, we will ensure that you develop correct oral hygiene habits and treatment in order to achieve that beautiful smile you always longed for. She is dedicated to consulting your dental problems by creating an accurate, efficient, and customized treatment plan.
Providing more significance to service, Dr. Galan is flexible and capable to plan out a customized treatment plan for her patients.
Here are some of the adult dental services that are available:
Dental Cleansing
Teeth whitening
Cavity reversal
Bone grafting
Teeth replacement
Crowns and bridges
Implants and extractions
Porcelain bridges
Composite Fillings
Dentures and Partial Dentures
Porcelain Veneers
Reach out to Dentist in San Jose, CA by calling (408) 377-8200 or by scheduling an online appointment, and we'll be happy to guide you further.